ChainTalk Weekly Newsletter: The latest in Crypto Asia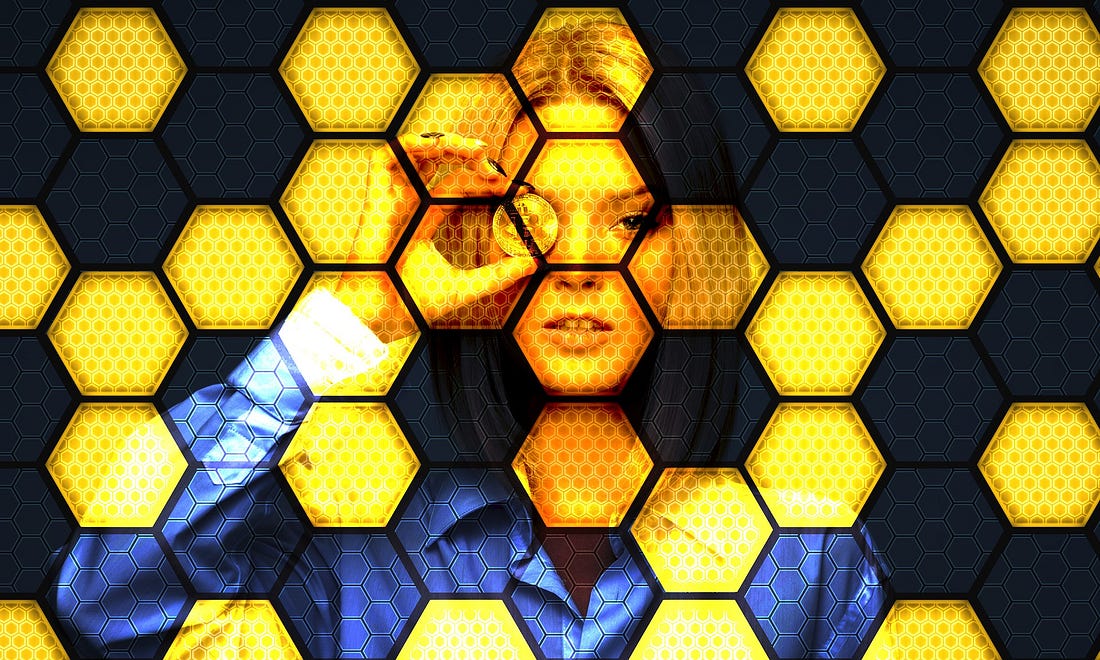 The crypto space moves fast, and in a few months' time, a number of blockchain experts and enthusiasts will descend on North Korea for the second Pyongyang Blockchain Conference. Bitmain has launched new ASIC miners with increased efficiency and longevity. And Thailand's bond market is getting ready to welcome blockchain technology.
Second Pyongyang Blockchain Conference slated for February 2020
The second Pyongyang Blockchain Conference is scheduled to take place in February next year, according to the event organizers the Korean Friendship Association (KFA).
Alejandro Cao de Benos, the leader of KFA Spain said the event is returning to North Korea's capital for the second time after the first one was held successfully in April last year. A new website set up for the event shows that it will be held from Feb. 24 to 25 at the Pyongyang Science and Technology Complex.
Last year's event was a success and graced by international experts. However, there is no word if new contracts were signed or partnerships forged as a result of the event.
"The first Pyongyang Blockchain and Cryptocurrency Conference on April 2019 was a success where international experts in the Blockchain and Crypto industry gathered in Pyongyang to share their knowledge and vision," reads a statement on the website.
The event, despite being international, has explicitly stated that it will not allow nationals from Japan, South Korea, and Israel. Surprisingly though, American citizens are allowed to attend despite Trump administration banning Americans from using their passports to travel to North Korea.
The event, just less than six months away, comes at a time when North Korea denies that it allegedly amassed $2 billion from hacking cryptocurrency exchanges and financial institutions across the world.
Major blockchain event coming to Japan
"Unblock Tokyo: Ecosystem Fast Track," a major blockchain event organized by BINARYSTAR and Asia Blockchain Review, will be held on Oct. 5 and is expected to bring together leading developers to discuss the latest developments in the blockchain space.
It is expected to become the largest event to gather innovators and representatives from the biggest blockchain companies in the world. The line up of speakers features people from crypto startups such as Cosmos, MakerDao, OmiseGo, Ontology, NEO, RSK, Harmony, and Dapp.com.
The speakers will shed more light and touch on topics such as the evolving STO landscape in Japan and the continent and the rise of decentralized finance, shortened DeFi.
The blockchain and cryptocurrency landscape in Japan has come a long way with policymakers launching a regulatory sandbox for emerging technologies. Regulators have granted operational licenses to 19 cryptocurrency exchanges.
Thailand's bond market enters the blockchain space
The Thailand Bond Market Association, an umbrella organization representing all firms involved in the bond market in the country, announced that it is planning to issue a digital currency to increase efficiency in the domestic bond market.
Tada Phutthitada, the president of the association said the organization will first use blockchain technology in registering bonds.
"It would be a hybrid kind of decentralized DLT. There is no need for consensus but it is a rotation system, analogous to Malaysia's sultan monarchy system," he explained.
The latest developments will open new ways for the bond trading business in Thailand to be faster, easier, and cheaper.
Thailand's bond market is experiencing noticeable growth. The country has $3.5 trillion in corporate bonds including $1 trillion by private individual investors in nearly 10 banks and other financial institutions. The country has issued as much as $1 trillion in bonds this year alone.
The steps indicate how the country is slowly but surely warming up to the blockchain and cryptocurrency space. The country's central bank has already indicated plans to launch a national digital currency.
Crypto exchange Huobi Asia-focused blockchain phone
Chinese cryptocurrency exchange Huobi is set to offer its first physical product with the launch of its sixth initial exchange offering on Huobi Prime, its native platform for token launches.
Huobi users have the opportunity to buy NODE, the native token of the Whole Network and a blockchain-based smartphone codenamed Acute Angle beginning Sept. 11.
The platform's users are also allowed to use their Huobi Token (HT), the exchange's token to purchase the blockchain smartphone.
The phone uses Google's Android operating system and comes pre-loaded with a range of blockchain and cryptocurrency features such as a built-in Dapp store. Other features include a reward system where users can earn NODE tokens for interacting with the cryptocurrency community using the Acute Angle phone.
As expected, the phone comes with an in-built wallet and also has a feature for a cold wallet. The smartphone is already available for the Chinese market and there are plans to roll it out to other markets during the rest of the year. The phone will be expanded to other regions next year.
The phone is priced at $500 and will have to fend off competition from blockchain phones such as Sirin Labs Finney or HTC Exodus.
Social video platform Vid secures funding from blockchain firm Ontology
Social video platform Vid has raised an undisclosed amount of money in funding form public blockchain platform Ontology. The details of Ontology's strategic investment have not yet been shared with the public.
Founded in 2017, Vid allows users to monetize their memories and at the same time, gives them complete control of their content.
The platform uses blockchain technology, upon which its internal VID token is based. The application also uses machine learning and artificial intelligence to enhance videos and make them appear more professional.
Vid co-founder Jag Singh commented on the deal, stating that Ontology has seen value in what the company is building.
"We are delighted that Ontology sees the value in what we are building at Vid. Our platform is showing early signs that it could be one of the largest consumer-facing integrations of blockchain technology to-date. With Ontology's help, we believe we can make that vision a reality."
Vid will use Ontology's blockchain to power transactions on its network.
Ontology, ranked number 25 on Coin Market Cap, is currently trading at $0.74, up from $0.5 from Jan. 1, 2019.
Forbes reported last month that the company raised $20 million from several investors including NGC Ventures.
Late year, the startup released its app on the Apple App Store and garnered more than 32,000 users in five weeks but pulled the plug on the app to avoid media coverage during the R&D phase.
Korea's Union Mobile launches blockchain project
Union Mobile, the fourth-largest mobile carrier in Korea, announced the launch of its blockchain project known ELYNET on Sept. 11.
Union Mobile's CEO Seyong Ro said: "most of the members of our project team have built their careers at existing mobile carriers, including LG U+, and we have received support from talented people who have worked at KPMG and Samsung for the design of the token economy."
China's Bitmain launches next-generation S17 Bitcoin ASIC miners
Bitmain, the leading manufacturer of Application Specific Integrated Circuit (ASIC) miners, has launched two new S17 miners.
The two miners – S17e and T17e – were launched on Sept. 9 and the company claims that they both feature improvements in efficiency, stable operation, and longevity.
The S17e has a hash rate of 64 TH/s with a power efficiency of 45 J/TH while the T17e has a hash rate of 53 TH/s and a power efficiency of 55 J/TH.
PumaPay payment to debut during a Pan-Asian road tour
PumaPay, a cryptocurrency payment solution has announced that it will officially release its Payment Solution during a Pan-Asian tour starting Sept. 11 in Singapore.
The tour will continue on Sept. 14 in Vietnam capital Hanoi, before heading to Seoul, Korea on Sept. 16 and wrap things up on Sept. 17 in Tokyo, Japan.
The company is already in partnership with a number of companies including Wix.com, Ubex, Rent24, FashionTV, Pornhub, and more.
"We are extremely excited to announce the launch of our Payment Solution. After nearly two years of development, we are ready to launch it and grow the network of businesses that can now adopt cryptocurrency payments seamlessly," said CEO Yoav Dror.
He added that the "Asia road tour will highlight some of its important features and what the future has in store for PumaPay."
Asia is shaping the future of money
Asia could be shaping the future of money in more ways than one. To begin, the bulk of cryptocurrency trading is located in Asia.
A report published by data provider CoinGecko revealed that Asian cryptocurrency exchanges facilitate the trading of more than $1.8 billion in crypto on a daily basis. This accounts for nearly 60 percent of the global daily trading volume.
Among the 20 largest cryptocurrency exchanges by traded volume, 15 of them are located in Asia. Singapore is the leading hub for initial coin offerings.
Per CoinGecko analysis, nearly 80 percent of bitcoin mining pools are in located in China. Bitmain, the largest chipmaker of crypto mining equipment is based in China.
South Korea is also playing its part after the country's second-largest city, Busan, was declared a blockchain-free regulation zone. Samsung, an electronics giant, is now shipping its flagship Samsung Galaxy S10 smartphones with cryptocurrency wallets.
It may sound like a coincidence, but behind these developments is a clear sign that the future of money is being created in Asia's background.
---
References
https://www.nknews.org/2019/09/friendship-group-to-host-pyongyang-blockchain-cryptocurrency-conference-in-2020/
https://www.cryptonewsz.com/largest-gathering-of-global-blockchain-innovators-in-tokyo-unblock-tokyo-ecosystem-fast-track/41824/
https://learnbonds.com/news/thailands-bond-market-forays-into-blockchain-set-to-issue-its-own-cryptocurrency/
https://cryptoslate.com/huobi-6th-prime-project-to-launch-blockchain-phone-aimed-at-asia/
https://thenews.asia/en/business/social-video-platform-vid-secures-investment-from-blockchain-platform-ontology/
https://www.prnewswire.com/news-releases/koreas-union-mobile-launches-elynet-blockchain-project-300915994.html
https://cointelegraph.com/news/bitmain-launches-two-new-s17-bitcoin-asic-miners-today
https://finance.yahoo.com/news/pumapay-announces-release-payment-solution-134500931.html
https://www.businesstimes.com.sg/opinion/the-future-of-money-is-being-built-in-asia
https://learnbonds.com/news/thailands-bond-market-forays-into-blockchain-set-to-issue-its-own-cryptocurrency/
---
In this chat we speak with Ramak Sedigh CEO of Plouton Mining at Blockchain Futurist Conference in Toronto. He gives a closer look into mining and how Plouton Mining is changing the industry.
Questions answered:
What is Bitcoin Mining and why it's needed for the network to run?

Is mining power centralized into China or is starting to spread to new locations?

What is decentralized mining and how does it help grow the grow industry for miners?

Plus much more!